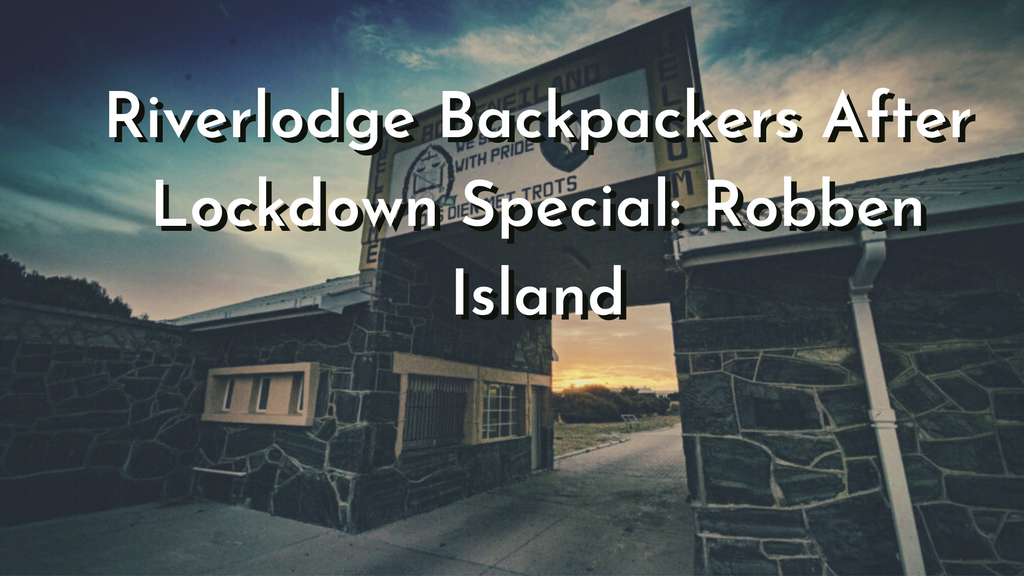 Robben Islands Tourism and Historical value 
In the old days Robben Island was a place where governments sent those who opposed their rule or weren't deemed worthy to be a part of normal functioning society. It served different purposes between the 17th and 20th centuries but primarily it's most infamous function was as a maximum security prison for political prisoners. 
Nelson Mandela (left) and Walter Sisulu (right) at Robben Island.
Image courtesy of The Guardian
Historical records of Robben Island date as far back as 1659 when Dutch officials of the Dutch East India Company banished Autshumanto, a Khoi Khoi chief and interpreter, to the island. Along with Simon Boubou and Khamy, they were the first to be imprisoned at Robben Island. This marked the beginning of the island's use as a prison and site of hard labour. The Dutch's counterparts in the East Indies also banished religious and political leaders to Robben Island. In both cases this banishment was used to remove indigenous political influences and threats to Dutch expansionism in the regions concerned. 
During this period, the Island was also associated with slavery, with slaves in the Cape being sentenced to work in chains on Robben Island either because they resisted the authority of their masters or for various criminal acts. Prisoners were subjected to severe beatings and hard labour. The Dutch Fort, The Castle in Cape Town, constructed from Robben Island quarry stone, are testament to this prison labour. The British government continued using Robben Island as a prison when they took over the Cape from the Dutch in 1806. In 1960 the apartheid government established a Maximum Security Prison on Robben Island for common law prisoners and political prisoners including Jacob Zuma, Mac Maharaj, Dennis Brutus and the iconic Nelson Mandela. The latter's experiences on Robben Island attracted international attention.
However those days are gone, now Robben Island has since been declared a World Heritage Site and serves as one of the world's leading tourist attractions. At Riverlodge Backpackers we are committed to giving you the best of this experience if you have any intentions of visiting Robben Island when the tourism industry opens up again. We offer a Post-COVID-19 package that includes accommodation at discounted rates and us taking care of all the logistics of your trip! 
Aerial view of Robben Island. Image courtesy of GetYourGuide
Apart from its tourist and historical significance, the island is a splendour of nature with a variety of wildlife. Upon arrival on the island you are taken on a 45 minute bus ride tour which culminates in the prison museum tour where you get to see the prison cell that Nelson Mandela spent 18 years in. The experience is even more heightened as some of the tour guides are former Robben Island inmates.
A former inmate serving as a tour guide at Robben Island. Image courtesy of African Travel Canvas
As for our accommodation you can look forward to a fully equipped kitchen, pool tables, a bar that's within a spacious outdoor area with a large fire pit. We have two Smartscreen TVs that are connected to WiFi as well as DSTV. Our rooms are cosy and we have a great selection of en-suite, private and dorm rooms to relax and sleep in after your trip to Robben Island. Contact us now and you are guaranteed a 10% discount on our accommodation rates. 
Riverlodge Backpackers sitting area. Image courtesy of Riverlodge Backpackers
Today's puzzle is Robben Island themed, enjoy and remember to send us a screenshot of your completed puzzle.