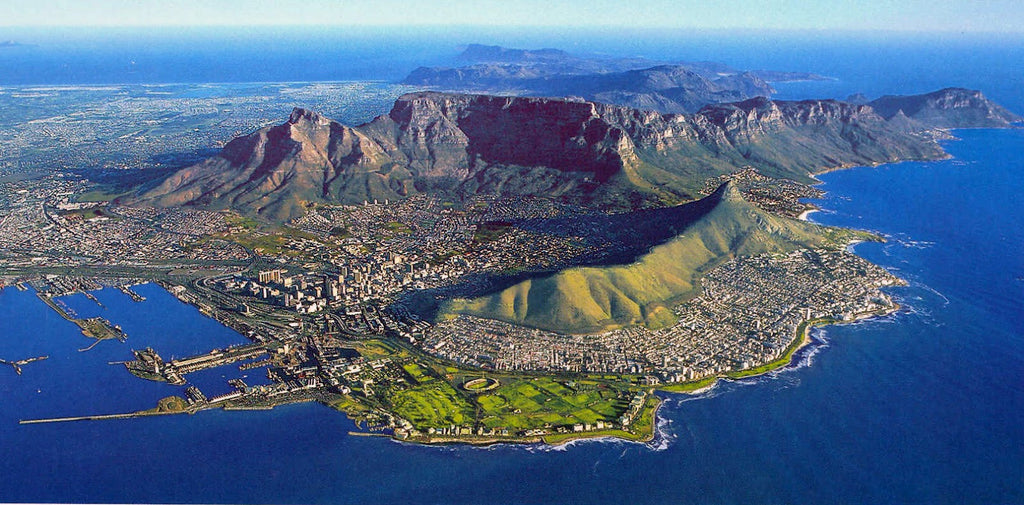 For those of you who want to make the most of your time in Cape Town, but don't know where to start
We get a lot of guests arriving here at Riverlodge Backpackers wanting to do things while they're in Cape Town. When we ask them what things, they have absolutely no idea.  Others come with a vague bucket list but often miss out on some of the best things Cape Town has to offer.
Therefore, to make your and my life easier, I've compiled a list of some of the best tours in Cape Town to go on, and the best places to go to, in order to make the most of your trip in Cape Town and the Western Cape. 
Wine Tours

You can't come to South Africa and not try the local wines!  And what better way to do that than take a tour through FIVE different wine farms?? You don't have to do anything but sit back, relax, and sip wine. They chauffeur you around, teach you about the entire process of wine making from the grapes to the glass, and give you gorgeous tours of fields and cellars.  You even get to visit Stellenbosch, a wine capital of the world!  On your trip you'll get pairings of cheese, chocolate, dried fruits, and dried meats to accompany your wine, as well as a hearty lunch.  Just in case you need some food to help soak up all that wine ;)
Safaris
Who in the world doesn't want to see South Africa's Big Five:  Lions, Elephants, Cape Buffalo,  Leopard and Rhinoceros?  Also on the list of cool things to see are Hippos,  Zebras,  Springbok (the national animal!) and other antelope, Dassies (the closest living relative to  the African Elephant),  Giraffes, Wildebeest, and many more.  The most common type of safari is a game drive in a 4X4 vehicle with a licensed guide.  They know how to find the animals and can provide you with lots of unique information during the drive.  Make sure to bring sunscreen in the summer and blankets in the winter
Table Mountain
Take in the view from the top of our beautiful mountain! Not only is the view of Cape Town amazing, but the sights on the mountain are one of a kind, too! Over 70% of the flowers are endemic to the Table Mountain region, and many cannot be found elsewhere.  If you're not up for the hike to the top of the mountain, luckily for you there are cable cars that'll take you up and back down! And who doesn't love riding cable cars?? Just be sure to check the weather before you head there.
Kirstenbosch Botanical Garden
While you're visiting Table Mountain, don't forget about the botanical gardens at the eastern foot of the mountain!  It contains flora from all six of South Africa's biomes and is the first botanical garden in the world to be included in a natural World Heritage Site.  It also has a newly built tree-top canopy walkway to take you up 12m to the top of the trees for a spectacular view.  Come see all the beautiful colors that fill the gardens and the fun wildlife that comes with it!
V&A Waterfront
There are so many things to do at South Africa's oldest working harbor you'll never want to leave!  You can go on the giant Cape Wheel for a ride, visit any of the 450 shops in the mall, grab a bite at one of the eighty delicious eateries, explore the outdoor areas along the sea, or take in any of the outdoor shows, concerts, and broadcasts that often take place in the summer months.  Be sure to go see all the fishing and freight vessels that call the harbor home and keep an eye out for the seals that love to laze on the docks.

Robben Island
Everyone knows of the amazing soul that is Nelson Mandela, and the atrocious regime that was Apartheid.  Come visit a place of history: the infamous jail that housed Mandela and others during Apartheid, with a tour given by an ex-political prisoner who was actually jailed on Robben Island.  You can see Mandela's cell, prison rooms of the many other inmates, the rock quarry where they worked, the isolation house of Robert Sobukwe, and the old leper cemetery, among many other things.  The tour includes both walking and riding a bus, as well as a ferry trip to and from the island.
So now that you know of the 6 basic things that every tourist need to do in Cape Town, we don't want to hear about things anymore. Book your accommodation with Riverlodge Backpackers and when you arrive I'd love to hear you say something along the lines of, "Alright, today I want to go to Kirstenbosch Gardens and go up Table Mountain, tomorrow I want to do a wine tour, and the next day I'd like to see Robben Island, and the Waterfront."
Now we're talking! We will happily organise all tours and activities for our guests.
If you enjoyed this article and want to read more about the exciting things we get up to in Cape Town, follow us on Twitter and like our Facebook page. If you'd love to have your own Cape Town experience, contact us at Riverlodge Backpackers to book accommodation, or book online.